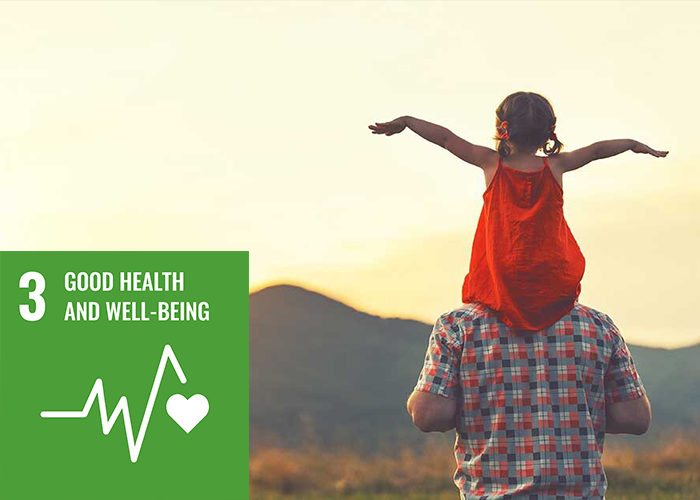 Good health and well being
Ensure a healthy life for everyone and promote well-being in all age groups.
By promoting sustainable -, effective, natural - and asthma-allergy friendly cleaning, personal care and laundry products, we can help promote the use of these products (including CLEAN perfumes). Effective products contribute to greater cleanliness and can thus help fight tuberculosis, heptatitis, waterborne diseases and other illnesses, while reducing environmental impact.
We help develop and manufacture safe products by reducing the use of harmful chemicals while increasing environmentally friendly production. This helps to reduce people's exposure to hazardous chemicals and reduce air, water and soil pollution. 
We want to limit chemical emissions and phase out non-biodegradable raw materials. And continue to offer and find alternatives to harmful chemistry (e.g. natural disinfection, probiotics, lactic acids and enzymes). We want to phase out synthetic materials and have a greater proportion of natural materials. We do not dispose of untreated wastewater. We only buy electricity from renewable sources, recycle plastic and use bio-based ingredients that cause less pollution. 
We work with the Food Bank in Denmark, which receives our surplus goods from production. In this way, the goods are included in a circular system instead of being thrown away/incinerated. Furthermore, we support good hygiene by giving quality products (also sustainable) in shelters etc.